We've been back from vacation for almost a month and I have yet to blog or post photos of any kind in that time. We had grand plans of sharing our honeymoon comings and goings as they happened, but we grossly underestimated our access to decent wi-fi while in Mexico. Nonetheless, we have officially posted our honeymoon pics from both Puerto Vallarta and Yelapa.
Many of the initial pics are from in and around the
Hacienda San Angel
which hosted our symbolic ceremony and where we stayed for the first five days. The hacienda was so amazing we hardly left for three days.
I think on our fourth day we ventured out to
Joe Jack's Fish Shack
for some ceviche and some "famous for" fish tacos. I have to say the joint didn't disappoint...the tacos were awesome, the ceviche delicious and company divine!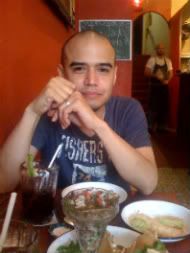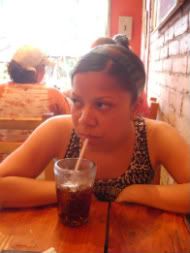 The following day we went on the Canopy Tour with
Los Veranos Adventures
which was a lot of fun. The last line shoots you into the tequila bar, where of course we had to partake of our new favorite Don Julio 1942. We received a bottle as a wedding gift from our planner, and let's just say the bottle didn't survive to see two good days.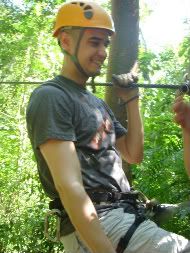 That Saturday we traveled from Boca de Tomatlan to Yelapa where we continued our stay at
Verana
. This place truly was in the jungle and honestly nothing could have prepared me for the 8 minute hike up the hill, in 90% humidity and temperature. Can we just stay it kicked our a**s! Anywho, we did everything we promised and more. This city girl was totally out of her comfort zone but I thoroughly enjoyed it...beyond the sickness*, I was good.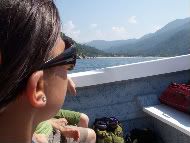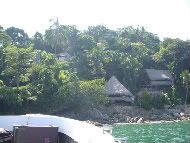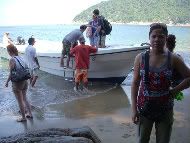 While in Yelapa, we went horseback riding, swimming, snorkeling at the Marietas Island's and hiked a ton. We also enjoyed November 4th in the most memorable way. Beyond it being one of the most significant days in world history, we had the fortunate opportunity to spend it with several great couples and awesome staff. We took over the bar, hooked up a laptop to the sound system and anxiously watched and listened as the results came in and McCain's concession speech went out. Oh, what a glorious day it truly was!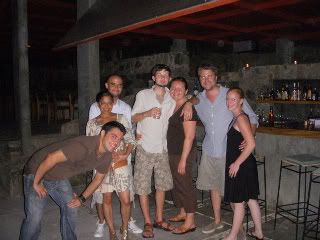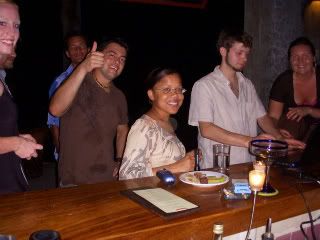 We ended our trip with a farewell to our new friends and a bumpy water taxi ride back to Boca. Overall, we had an adventerous and eye-opening trip and we hope the images captured communicate what an amazing time we had.
Our deepest and warmest thanks to all of you who helped make our honeymoon dream a reality. We are eternally grateful and appreciative!